So I have been reading A LOT! One of the perks of owning an iPad and a Nook in China is being able to download e-books. It is one of the many ways that I feel I can stay connected to the world. Anywho – as a Hunger Games fan, I find myself drawn to dystopian and science fiction novels. I think it is important as an English teacher to constantly read – not to mention I love to read anyway!!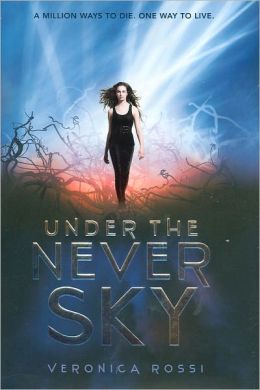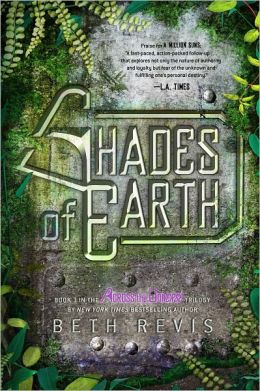 Here are the books that I have read so far this semester:
Partials and Fragments: This is what I am currently reading (while watching the TV series – Revolution). It is about the human race after a race of partial-humans wipe out almost all of humanity. The people who survived all live in NYC and are trying to find a cure for a deadly virus. I have enjoyed it so far, but the first book held my interest more. I am finding the second book a little hard, but I want to know what will happen so I power through.
The Chaos Walking Series (The Knife of Letting Go, Monsters of Men, and The Ask and the Answer): All in all I thought it was a good story line. The first book, to me, was the best. I will not spoil it, but know that I cried near the end.  One thing that I did not enjoy was the use of foul language. I do not use bad language in my daily life, so reading a book with it is a little strange (The author used it to show the decline of language). I would recommend it for the story line, but be aware it has some language.
Shades of Earth (third book in Across the Universe Trilogy): Loved it!! I started reading this series last year and this was a great finale to the series. The trilogy follows a girl in her journey from Earth to a new planet. She is frozen and then wakes up too early. The final book is about landing on the new planet and what they find there. Great read for any fan of space traveling…
Sever (third book in the Chemical Garden Trilogy): I have now read this whole series. Honestly, I could take it or leave it. It had an interesting premise, but the story fell flat in some places. It is about a future world where everyone dies before they reach 21.
Requiem (third book in the Delirium Trilogy): Interesting, but I found myself skipping some parts to find out what was going to happen. The ending was a letdown, because it doesn't have closure. I like closure J
Under a Never Sky and Through the Ever Night: I was impressed with these books. People are left in bio-domes after a huge war has destroyed the Earth outside. I honestly did not know if I would like this series, but the more I read the more I had to read. These books have action, adventure and a good love story thrown in. Definitely recommend these books for Sci Fi fans.
The Duck Commander Family: Taking a departure from my SciFi/Dystopian books – I decided to read this book about the family from Duck Dynasty. My husband and I love the show and we both found the book equally enjoyable. It was a great read after living in China. It definitely reminded me of where I come from and my southern roots (Georgia Girl all the Way!!).
What's Next on My Reading List?
The Elite – Second in The Selection Series by: Kierra Cass (Release April 23rd, 2013)
Happy, Happy, Happy by: Phil Robertson (Released May 7th, 2013)
Divergent Book #3 (Release October 22nd, 2013)
And other books that strike my fancy